If you get the following error message on Steam:

"When i try to start this game it states [An error occurred while updating Traimakers (missing file privileges ) D:Steam\steamapps\common\Steamworks Shared]"

Then, you may not have admin / administrator privileges on your PC.

You should try running Trailmakers as administrator. If you've got a shortcut for Trailmakers on your desktop, you may be able to right-click the shortcut and choose "Run as administrator". If so, do that and see if that fixes your problem.

If you do not have a shortcut to the game on your desktop, do the following:

Right-click Trailmakers in your Steam Library, and choose Properties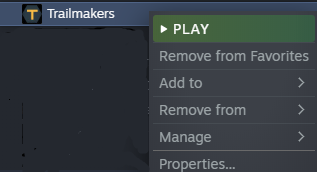 This will open the Properties window.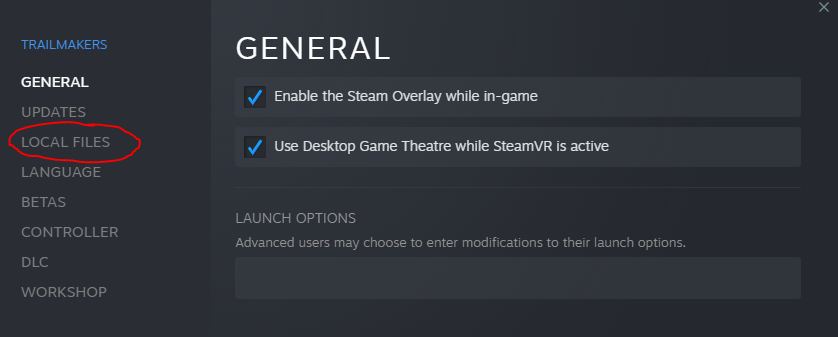 Navigate down to the "Local Files" option, and choose "Browse".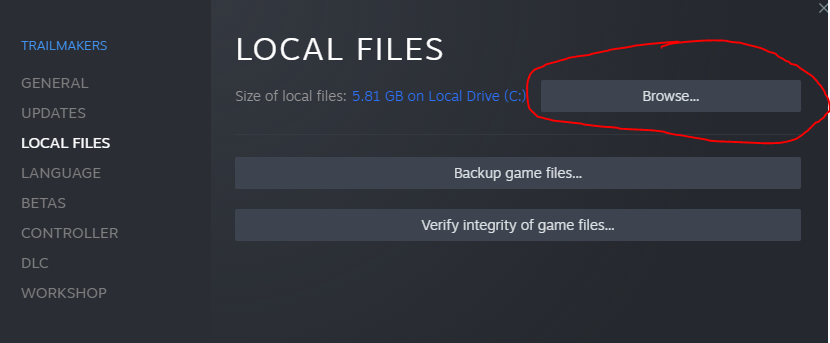 This will open the folder on your PC where Trailmakers is installed.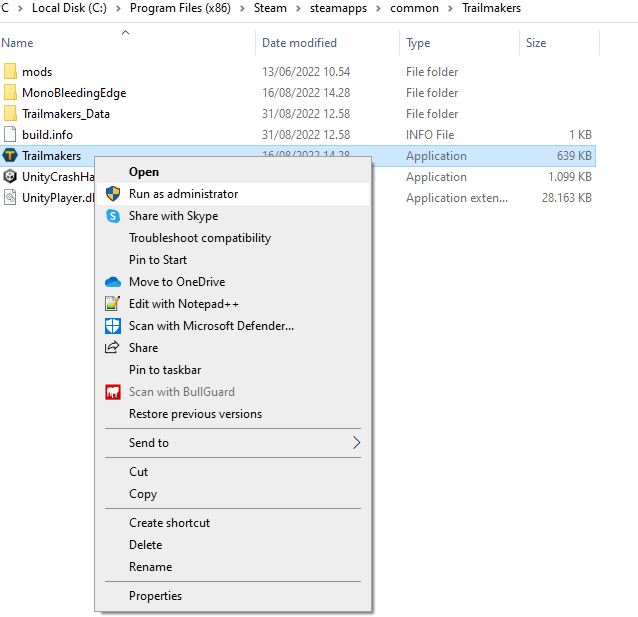 Navigate to the "Trailmakers" application file, right-click it and choose "Run as administrator".

If this does not fix your issue, we recommend that you check out this Steam Community thread with possible fixes for the issue – and if none of those help, please don't hesitate to contact us via email at hello[at]flashbulbgames[dot]com!